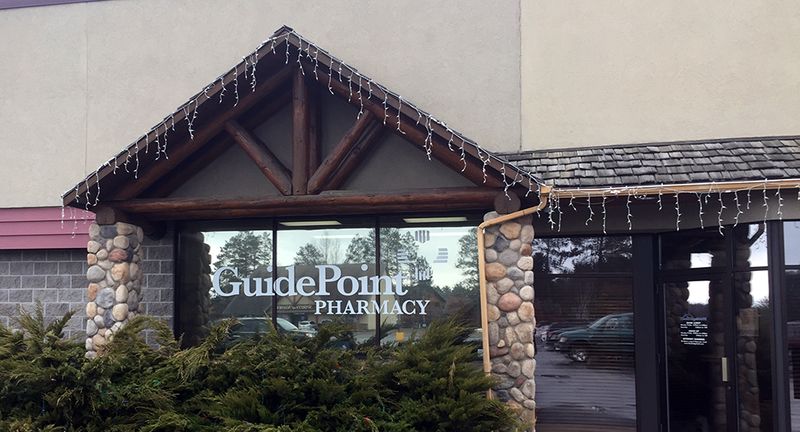 Our Nisswa Pharmacy
GuidePoint Pharmacy's values reflect the beliefs of our pharmacists by helping guide customers, pointing them in the direction of good health.
While all GuidePoint Pharmacies share a common focus of concentrating on patient-centered healthcare, our Brainerd lakes area locations have been able to specialize their clinical services to fit the unique needs of the patients in the communities they serve.
Brainerd and Crosby locations can provide a wide range of immunization services for the community. This is achieved in their participation in state-funded programs such as the Uninsured and Underinsured Adult Vaccine Program (UUAV) for adults and any eligible child through the Minnesota Vaccines for Children Program (MnVFC). This will help ensure that all pharmacy-eligible patients will have access to vaccines for disease preventable illnesses regardless of their insurance status.
Our Brainerd location has developed a pharmacist residency program with an emphasis on providing medication therapy management (MTM) services to patients who are among the highest healthcare risk. This residency has allowed us to reach many more of our patients in our community who would have likely needed to use advanced specialized health services because of their medical conditions.
Our Nisswa location is the home base for one of the area's most unique pharmacies located in Longville, a community too small for a traditional pharmacy. Their pharmacy services are provided through the utilization of telepharmacy technology. Having the ability to obtain pharmacy services locally, not only supports the community and its clinic but prevents the need for patients to travel long distances in sometimes dangerous conditions to obtain their necessary medications.
Since 2001, when we (Mike and Laura Schwartzwald) purchased our first stores, we have continually strived to add new clinical services to enhance our patient healthcare. Our newest service now available at our Brainerd location is Pharmacogenetic testing. We realize that all people are unique and not all medications work the same for everyone. Pharmacogenetic testing can help ensure that the medication that they are taking is right for them.
Now, as we enter the later stages of our pharmacy careers, it is our hope to keep family-owned independent pharmacy alive by transitioning our stores to the next generation of progressive thinking pharmacists. While not all GuidePoint Pharmacies are owned by us, the heart of GuidePoint Pharmacy is alive and well within each and every site.
Our Location
23962 Smiley Rd

Nisswa, MN 56468
Contact Us
Phone: 218-963-7525
Fax: 218-963-4722
We're Open
Monday-Friday: 9a.m.-5:30p.m.
Saturday: 9a.m.-12p.m.
Sunday: Closed
Our Services
Blood pressure screenings
Glucose/ Diabetes screenings
Free delivery
Free Mailing
MTM-Save on Rx
Compliance packaging
Vaccinations
Free vitamin program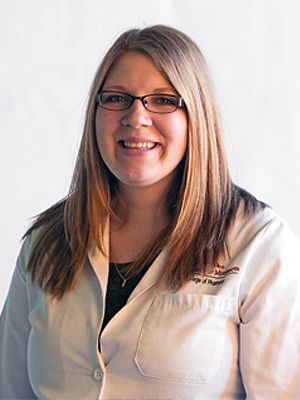 Rebecca Piekarski, Pharm.D.
Rebecca graduated with her Doctor of Pharmacy degree from University of Minnesota's College of Pharmacy in May of 2014. While going to school she interned for GuidePoint Pharmacy in Brainerd and took a full-time pharmacist position with them after graduation. In March 2016 she became the pharmacist in charge for the Nisswa and Longville store locations.
Rebecca grew up on a small dairy farm near Randall, MN. She has had a love for caring for both people and animals throughout her life. When she isn't "pharming" in the pharmacy, she tries to help her husband on the farm while raising beef cows, planting and harvesting crops, and enjoying time with their children.
Rebecca loves the small-town atmosphere and has enjoyed getting to know her patients and being able to bring them personalized one-on-one care; helping them learn more about their medications, offering immunizations and smoking cessation are just a few services she enjoys bringing to the community. She is also working toward offering health fairs and informational newsletters that will cover various health topics.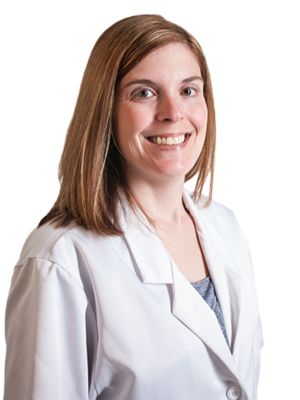 Katie Rangen, Medication Therapy Management Clinical Coordinator, Pharm.D.
With a background in analytical chemistry, Katie became a pharmacist to fulfill her desire to work with people, helping treat their medical conditions and making a difference in their lives.
As Guidepoint's Medication Therapy Management (MTM) Clinical Coordinator, Katie evaluates patient's health histories and treatment plans to make sure they are taking the most effective, cost-efficient medications available. She also specializes in diabetes education and working with students, helping train the next generations of pharmacists.
Katie is a Brainerd native and a 2009 graduate of the University of Minnesota's College of Pharmacy. She joined GuidePoint Pharmacy in 2012.