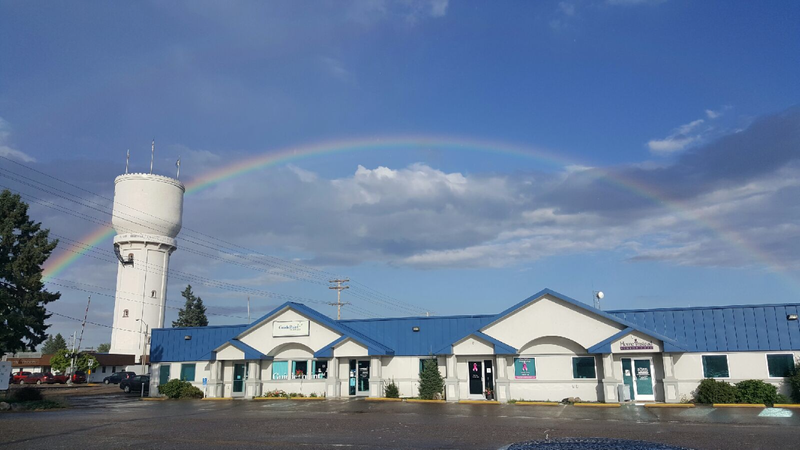 Our Brainerd Pharmacy
GuidePoint Pharmacy's values reflect the beliefs of our pharmacists by helping guide customers, pointing them in the direction of good health.
While all GuidePoint Pharmacies share a common focus of concentrating on patient-centered healthcare, our Brainerd lakes area locations have been able to specialize their clinical services to fit the unique needs of the patients in the communities they serve.
Brainerd and Crosby locations can provide a wide range of immunization services for the community. This is achieved in their participation in state-funded programs such as the Uninsured and Underinsured Adult Vaccine Program (UUAV) for adults and any eligible child through the Minnesota Vaccines for Children Program (MnVFC). This will help ensure that all pharmacy-eligible patients will have access to vaccines for disease preventable illnesses regardless of their insurance status.
Our Brainerd location has developed a pharmacist residency program with an emphasis on providing medication therapy management (MTM) services to patients who are among the highest healthcare risk. This residency has allowed us to reach many more of our patients in our community who would have likely needed to use advanced specialized health services because of their medical conditions.
Our Nisswa location is the home base for one of the area's most unique pharmacies located in Longville, a community too small for a traditional pharmacy. Their pharmacy services are provided through the utilization of telepharmacy technology. Having the ability to obtain pharmacy services locally, not only supports the community and its clinic but prevents the need for patients to travel long distances in sometimes dangerous conditions to obtain their necessary medications.
Since 2001, when we (Mike and Laura Schwartzwald) purchased our first stores, we have continually strived to add new clinical services to enhance our patient healthcare. Our newest service now available at our Brainerd location is Pharmacogenetic testing. We realize that all people are unique and not all medications work the same for everyone. Pharmacogenetic testing can help ensure that the medication that they are taking is right for them.
Now, as we enter the later stages of our pharmacy careers, it is our hope to keep family-owned independent pharmacy alive by transitioning our stores to the next generation of progressive thinking pharmacists. While not all GuidePoint Pharmacies are owned by us, the heart of GuidePoint Pharmacy is alive and well within each and every site.
Our Location
108 S 6th St

Brainerd, MN 56401
Contact Us
Phone: 218-829-0347
Fax: 218-829-4701
We're Open
Monday-Friday: 9a.m.-5:30p.m.
Saturday: 9a.m.-2p.m. Sunday: Closed
Our Services
Fitness screenings
Cholesterol screenings
Blood pressure screenings
Glucose/ Diabetes screenings
Free delivery
Free Mailing
MTM – Save on Rx
Compliance packaging
Vaccinations
Free vitamin program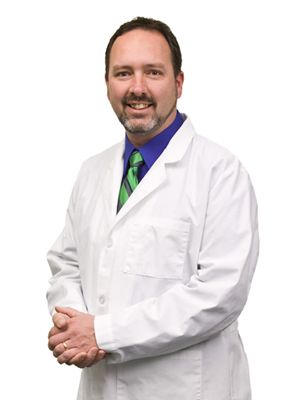 Mike Schwartzwald, R. Ph.
Mike received his Pharmacy degree from North Dakota State University in 1988 and has been moving up the pharmacy ranks ever since. He started as a pharmacist in rural Wisconsin where he received management training and soon he found himself working as chief pharmacist in a busy Twin Cities pharmacy.
Since the beginning of his pharmacy career, Mike has thrived to provide hands-on, personalized care to his patients, creating an educational environment focused on patient wellness.
Under that premise, Mike has successfully managed many pharmacies in Minnesota through the years, before purchasing what is now GuidePoint Pharmacy in Brainerd, Minn., in 2001.
Mike is one of two Minnesota Ambassadors for HealthMart International, he's on the advisory committee for Parata, a company that designs and sells pharmacy robotics. He was also named a finalist for the Parata Systems/Pharmacy Times 2011 Next-Generation Pharmacist Award.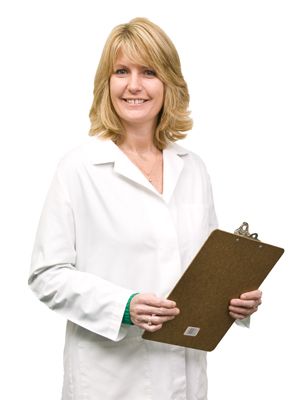 Laura Schwartzwald, R. Ph.
Laura, a North Dakota State University School of Pharmacy graduate, has worked in pharmacies around the Midwest since she graduated in 1988.
As a pharmacist, Laura always desired to do more than just fill prescriptions. She thrives on helping people, getting to know her patients and how she can help them live a healthier life.
GuidePoint is an outreach pharmacy; Laura serves as a preceptor for pharmacy students from the University of Minnesota, North Dakota State and South Dakota State University. She's also a clinical instructor at the University of Minnesota College of Pharmacy.
Laura is a former member of the state Board of Pharmacy and she also served on the University of Minnesota's Committee on Experiential Practice.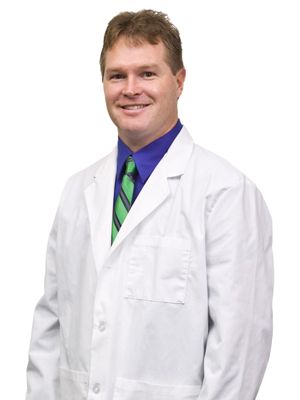 Robert Wennerstrand, R. Ph.
After growing up in Warroad, Minn., Robert attended the College of Pharmacy at North Dakota State University where he received his bachelor's degree in pharmacy.
He became a pharmacist because he enjoys working with people, helping them treat any ailments that may be affecting their lives.
Robert joined the Medicine Shoppe, now GuidePoint, in 1996 where he specializes in educating patients on not only their medications, but preventative measures that can also help improve their lives.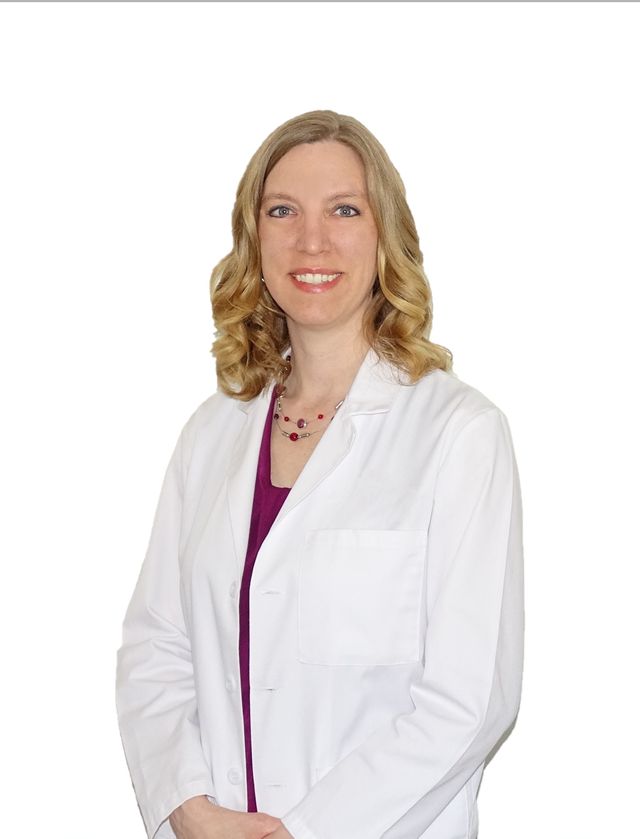 Jayme VanRisseghem, Pharmacist
Jayme was raised in Bigfork MN. She moved to Brainerd as a young adult where she met her husband Nate and they raised their two boys, Jordan and Jacob. She worked in both the finance and the design industries before returning to school to pursue a career in Pharmacy. Jayme joined GuidePoint Pharmacy first as a pharmacy intern, and then as a pharmacist after graduating with her Doctor of Pharmacy degree from the University of Minnesota. Jayme has a passion for helping others and empowering patients so that they can make the best health decisions for their individual needs. Other interests include providing drug awareness presentations at local schools and advocating for stronger school nurse/pharmacist relationships to help manage student medications. Outside of work Jayme enjoys spending time with her family, traveling, spending time in the outdoors, baking, cooking, and photography.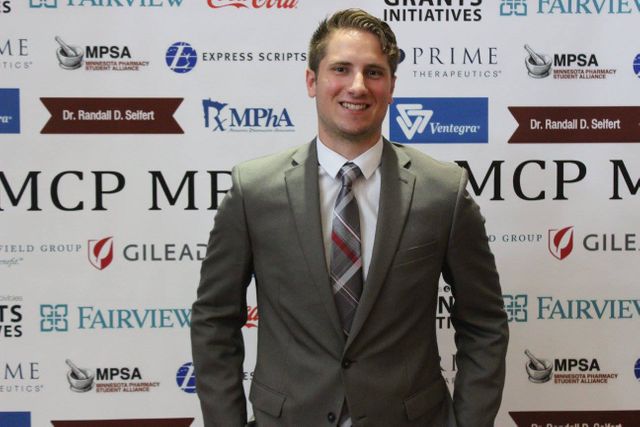 Nick Boreen, Pharm.D.
A registered Pharmacist motivated to successfully provide high quality patient care in the community pharmacy setting, Nick completed his Doctor of Pharmacy Degree with a Leadership Emphasis at the University of Minnesota College of Pharmacy in May 2019. Experience at GuidePoint Pharmacy has provided him with opportunities to experience community pharmacy and enhanced medication therapy management services. Passion for expansion medication therapy management programs within independent pharmacy settings.